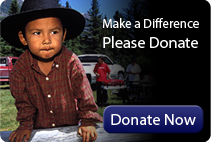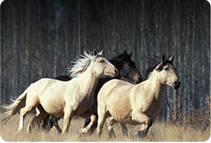 "Yes we can - for the good of all people and the world - we must protect our waters - our most precious resource on earth -

Keep that beautiful picture in your heart, mind and soul
Keep the land, water, animals and future generations alive in your heart, mind and soul
Keep it above the rest, above the negative business -
Thank you all for keeping it above all else - see it, believe it and we will achieve it! "
(Past Chief Marilyn Baptiste)
Friends of the Nemaiah Valley
This is a land of great mountains and pristine lakes, of wild rivers and remote forests, of grizzlies and black bears, wolves and wild horses, of moose, deer, fur-bearers, fresh water fish and wild salmon.
It is also a land constantly under threat from inappropriate and destructive industrial development.
As a bulwark against these threats, FONV works to support and strengthen a rich First Nations culture that has lived sustainably within this ecosystem since time before memory. This culture has many of the elements that can help direct the larger, global society toward a path of sustainability and away from a path that threatens global survival. We encourage and support these positive elements through our educational and other initiatives in partnership with the Tsilhqot'in people of Xeni.
Our work is informed by the understanding that healthy societies and economies can develop and thrive only within healthy environments.
To be on our email list for News and Events just send us an email.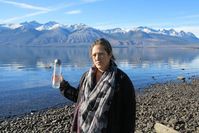 A second strongly negative CEAA Panel report released October 31, 2013 (after an initial damning CEAA Panel report in 2010 and a federal thumbs down in 2010) makes it strike three against Taseko's proposed "New Prosperity" mine. Responses from all of us who have written, spoken...
Posted by Admin. Saturday Nov 02, 2013 13:25
Categories: CEAA, Tsilhqot'in | Tags: aboriginal, activism, court case, Marilyn Baptiste, Ottawa, Prosperity Mine, rights and title, Xeni Gwet'in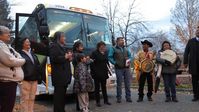 Recognition of Aboriginal title is the starting point for Canada, as a nation, to finally start dealing honourably with First Nations. "First Nations want to achieve reconciliation with the Crown through honourable negotiations and partnerships. We seek respectful and principled...
Posted by Admin. Wednesday Oct 30, 2013 16:22
Categories: aboriginal, Court case | Tags: activism, court case, Ottawa, Tsilhqot'in, Xeni Gwet'in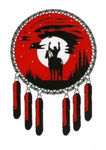 Williams Lake, B.C. (October 30, 2013): Beginning on October 30th, Tsilhqot'in Elders, youth, Chief Roger William from Xeni Gwet'in, Councillors, honoured delegates such as Grand Chief Stewart Phillip from the Union of BC Indian Chiefs, and Chief Bob Chamberlin, UBCIC...
Posted by Admin. Wednesday Oct 30, 2013 16:05
Categories: aboriginal, Court case | Tags: activism, Ottawa, rights and title, Tsilhqot'in, Xeni Gwet'in