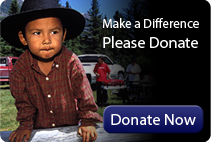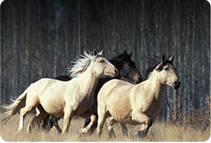 "Yes we can - for the good of all people and the world - we must protect our waters - our most precious resource on earth -

Keep that beautiful picture in your heart, mind and soul
Keep the land, water, animals and future generations alive in your heart, mind and soul
Keep it above the rest, above the negative business -
Thank you all for keeping it above all else - see it, believe it and we will achieve it! "
(Chief Marilyn Baptiste)
Friends of the Nemaiah Valley
This is a land of great mountains and pristine lakes, of wild rivers and remote forests, of grizzlies and black bears, wolves and wild horses, of moose, deer, fur-bearers, fresh water fish and wild salmon.
It is also a land constantly under threat from inappropriate and destructive industrial development.
As a bulwark against these threats, FONV works to support and strengthen a rich First Nations culture that has lived sustainably within this ecosystem since time before memory. This culture has many of the elements that can help direct the larger, global society toward a path of sustainability and away from a path that threatens global survival. We encourage and support these positive elements through our educational and other initiatives in partnership with the Tsilhqot'in people of Xeni.
Our work is informed by the understanding that healthy societies and economies can develop and thrive only within healthy environments.
To be on our email list for News and Events just send us an email.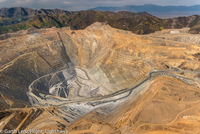 FONV issued a News Release today to inform the public that a study commissioned by FONV estimates that road up-grades and additional maintenance costs would cost taxpayers at least $42.2 million over the projected twenty year life-span of the proposed New Prosperity Mine in B.C.'s Chilcotin...
Posted by Admin. Monday Feb 04, 2013 10:14
Categories: Taseko | Tags: environment, Mining, Prosperity Mine, Research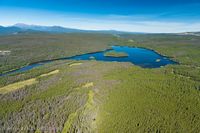 The Supreme Court of Canada has just agreed to hear the "William case" for title over traditional Tsilhqot'in territory. In the original "William case" for rights and title in 2007, Judge Vickers ruled that the Tsilhqot'in people had proven rights to the territory...
Posted by Admin. Saturday Jan 26, 2013 14:16
Categories: Court case | Tags: aboriginal, Chilcotin, rights and title, Tsilhqot'in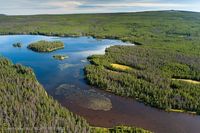 In December, 2012, the CEAA Panel sent Taseko Mines an 80 page letter outlining 50 significant deficiencies in TML's Environmental Impact Statement, deficiencies that must be addressed before consideration of the project can continue. This is in addition to a earlier request from the...
Posted by admin Saturday Jan 26, 2013 13:27
Categories: CEAA | Tags: Prosperity Mine, Taseko