News
Tag: ecosystem
Page:

1

Here are links to the reports that FONV funded and presented to the 2013 hearings re "New Prosperity" mine. These cover implications of the proposed mine to: grizzly bears; cultural and social-ecological impacts on the region surrounding Teztan Biny; cumulative effects, watershed ...
Posted by: Pat Swift Wednesday Aug 28, 2013 11:05
Categories: Fish Lake | Tags: CEAA, ecosystem, environment, habitat protection, Mining, Prosperity Mine, rights and title, Teztan Biny, water, wildlife, Xeni Gwet'in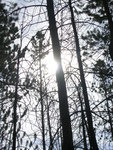 FONV has joined with other environmental groups to endorse strong federal environmental laws that protect Canadian values. Environmental assessments should be based on these key principles: Checklist of 10 Principles. VANCOUVER, BC and OTTAWA, ON (February 29, 2012) – Today over ...
Posted by: Admin. Wednesday Feb 29, 2012 14:51
Categories: Environment | Tags: aboriginal, conservation, ecosystem, environment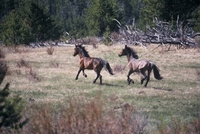 Dr.Jonaki Bhattacharyya has visited the Brittany Triangle a number of times over the past six years, making many strong friendships among the Xeni Gwet'in FN and being open to their teachings. Her doctoral thesis is now oline: "Knowing Naŝlhiny (Horse), Understanding the Land: ...
Posted by: Admin. Saturday Feb 18, 2012 10:59
Categories: Wild Horses | Tags: Brittany Triangle, ecosystem, Research, Tsilhqot'in, wild horses, Xeni Gwet'in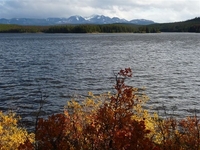 WILLIAMS LAKE, BC. Nov. 11, 2011: The Tsilhqot'in Nation has launched a court challenge asking the B.C. Supreme Court to invalidate or suspend approvals granted by British Columbia to Taseko Mines Limited for extensive drilling, excavation, timber clearing, road construction and other ...
Posted by: Admin. Friday Nov 11, 2011 14:57
Categories: Taseko, Tsilhqot'in | Tags: court case, ecosystem, Fish Lake, Taseko, Tsilhqot'in, Xeni Gwet'in

Page:

1

RSS feed