News
Archives: 2013
Page:
1 2

After two rounds of asking for more information from Taseko Mines regarding the "New Prosperity" project, the Panel is now ready to proceed to the Hearings stage on July 22, 2013, in Williams Lake but not without asking Taseko, once again, to answer more Information Requests before July ...
Posted by: Admin. Thursday Jun 20, 2013 15:28
Categories: CEAA | Tags: Fish Lake, gold, Prosperity Mine, Taseko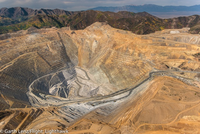 FONV issued a News Release today to inform the public that a study commissioned by FONV estimates that road up-grades and additional maintenance costs would cost taxpayers at least $42.2 million over the projected twenty year life-span of the proposed New Prosperity Mine in B.C.'s Chilcotin ...
Posted by: Admin. Monday Feb 04, 2013 10:14
Categories: Taseko | Tags: environment, Mining, Prosperity Mine, Research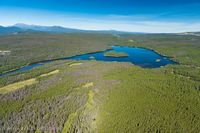 The Supreme Court of Canada has just agreed to hear the "William case" for title over traditional Tsilhqot'in territory. In the original "William case" for rights and title in 2007, Judge Vickers ruled that the Tsilhqot'in people had proven rights to the territory ...
Posted by: Admin. Saturday Jan 26, 2013 14:16
Categories: Court case | Tags: aboriginal, Chilcotin, rights and title, Tsilhqot'in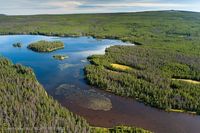 In December, 2012, the CEAA Panel sent Taseko Mines an 80 page letter outlining 50 significant deficiencies in TML's Environmental Impact Statement, deficiencies that must be addressed before consideration of the project can continue. This is in addition to a earlier request from the ...
Posted by: admin Saturday Jan 26, 2013 13:27
Categories: CEAA | Tags: Prosperity Mine, Taseko

Page:
1 2

RSS feed