News
Archives: 2011
Page:

1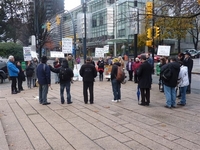 On Friday, December 2, 2011, Judge Gruaer granted the Tsilhqot'in National Government an injunction against Taseko Mines Ltd. coming onto their territory. TNG's lawyer, Jay Nelson (Woodward and Co.), successfully argued that the Tsilhqot'in people were not properly consulted before the B.C. ...
Posted by: Admin. Friday Dec 02, 2011 14:34
Categories: Prosperity, Taseko | Tags: court case, Prosperity Mine, Taseko, Tsilhqot'in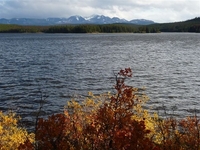 WILLIAMS LAKE, BC. Nov. 11, 2011: The Tsilhqot'in Nation has launched a court challenge asking the B.C. Supreme Court to invalidate or suspend approvals granted by British Columbia to Taseko Mines Limited for extensive drilling, excavation, timber clearing, road construction and other ...
Posted by: Admin. Friday Nov 11, 2011 14:57
Categories: Taseko, Tsilhqot'in | Tags: court case, ecosystem, Fish Lake, Taseko, Tsilhqot'in, Xeni Gwet'in
INVESTORS URGED TO ENFORCE THEIR OWN RULES AGAINST BAD MINE PROJECTS FNWARM supports letter to Credit Suisse re new Prosperity Mine bid March 7, 2011: Toronto: As delegates around the world mingle here this week at the planet's largest mining conference, BC's First Nations Women ...
Posted by: Wolfgang Zilker Monday Mar 07, 2011 15:39
Categories: Fish Lake | Tags: FNWARM, Mining
TEN REASONS WHY PROSPERITY MINE BID WILL FAIL Investors hoping to cash in on Taseko Mines Ltd's second Prosperity Mine bid should think back a year. Despite assurances from the company and its president that it would proceed, the company's original bid was soundly rejected by the ...
Posted by: Admin. Friday Feb 11, 2011 11:12
Categories: Mining, Prosperity | Tags: Fish Lake, Prosperity Mine, rights and title, Taseko, Teztan Biny

Page:

1

RSS feed