News
Category: Xeni Gwet'in
Page:

1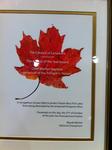 Congratulations to Chief Marilyn Baptiste as one of two indigenous women to receive the "Activist of the Year" award from the Council of Canadians in Nanaimo, B.C. Chief Marilyn accepted the award on behalf of herself and the Xeni Gwet'in and Tsilhqot'in governments in their ...
Posted by: Admin. Monday Nov 05, 2012 11:44
Categories: Environment, Xeni Gwet'in | Tags: activism, awards, Marilyn Baptiste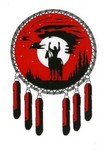 Vancouver, B.C., June 27, 2012: The Tsilhqot'in Nation has never ceded nor surrendered our title and rights and this point was proven today. Since before the time of contact we have protected and defended our lands, waters and territories. "Taking our fight to the B.C. Court ...
Posted by: Wolfgang Zilker Thursday Jun 28, 2012 11:05
Categories: Court case, TNG, Tsilhqot'in, Xeni Gwet'in | Tags: Brittany Triangle, court case, rights and title
RSS feed