News
Tag: Chilcotin
Page:

1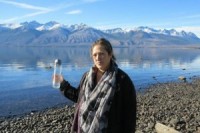 Councilor Marilyn Baptiste is the 2015 North American recipient of the Goldman Environmental Prize - the world's largest award honoring grassroots environmental activists that parallels the Nobel awards in their level of distinction and achievement. Marilyn has been a tireless defender of ...
Posted by: Admin. Tuesday Apr 28, 2015 10:48
Categories: Activism, Environment | Tags: awards, Chilcotin, Marilyn Baptiste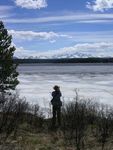 FOR IMMEDIATE RELEASE: NEW PROSPERITY MINE REJECTION - FEBRUARY 26, 2014 Today the Minister of the Environment, Hon. Leona Aglukkaq, issued a decision statement regarding the proposed New Prosperity Mine in British Columbia's Chilcotin district, concluding that "the New Prosperity Mine ...
Posted by: Admin. Sunday Mar 02, 2014 15:06
Categories: Prosperity | Tags: Chilcotin, Fish Lake, Mining, Prosperity Mine, Teztan Biny, Tsilhqot'in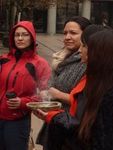 On December 3rd, the Tsilhqot'in people and their allies organized a mass dance ceremony in front of Taseko Mines' office in downtown Vancouver. (Photo of Linda Haig-Brown, Helen Haig-Brown, Beka Solo.) The message sent to Taseko: "Tsilhqot'in (Chilcotin) people have ...
Posted by: Admin Monday Dec 16, 2013 13:46
Categories: Taseko, Tsilhqot'in | Tags: aboriginal, activism, Chilcotin, Fish Lake, Teztan Biny
Both federal and provincial government experts have deep concerns with the New "Prosperity" Mine proposal. The issues raised by these experts during the CEAA Panel hearings are in regard to the deteriorating Fish Lake water quality and unproven "aquarium" lake ...
Posted by: Admin. Monday Aug 19, 2013 16:50
Categories: Prosperity | Tags: CEAA, Chilcotin, environment, Fish Lake, Mining, Prosperity Mine, Teztan Biny, water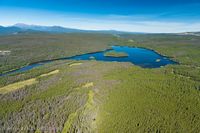 The Supreme Court of Canada has just agreed to hear the "William case" for title over traditional Tsilhqot'in territory. In the original "William case" for rights and title in 2007, Judge Vickers ruled that the Tsilhqot'in people had proven rights to the territory ...
Posted by: Admin. Saturday Jan 26, 2013 14:16
Categories: Court case | Tags: aboriginal, Chilcotin, rights and title, Tsilhqot'in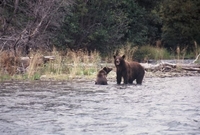 381 grizzly bears were shot in B.C. in 2011. Faisal Moola, director of terrestrial conservation for the David Suzuki Foundation, said the increase in grizzly deaths occurs while the species' habitat is at risk from massive private-sector development projects. He singled out Taseko's New ...
Posted by: Admin. Friday Mar 30, 2012 13:45
Categories: Grizzly | Tags: bears, Chilcotin, Mining

Page:

1

RSS feed