News
Tag: Dasiqox
Page:

1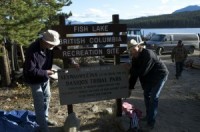 "Given existing circumstances of aboriginal rights and title for part of the study area, a Tribal Park designation by the Xeni Gwet'in and Yunesit'in should be considered as a further declaration of First Nations protectio, reinforcing the 1989 Aboriginal Presereve declaration and the ...
Posted by: Admin. Tuesday Oct 28, 2014 13:16
Categories: Tribal Park | Tags: Dasiqox, Research, Tsilhqot'in, Xeni Gwet'in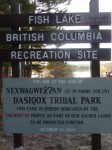 Saturday, October 4th was another extraordinary day for the Tsilhqot'in people who have already been rewarded this year with two major victories after many years of struggle: the rejection again by the federal government of the Prosperity Mine project at Fish Lake (Teztan ...
Posted by: Admin Tuesday Oct 28, 2014 11:47
Categories: Tribal Park | Tags: Dasiqox, Fish Lake, rights and title, Taseko, Teztan Biny, Tsilhqot'in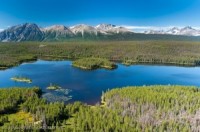 Sept. 10, 2014. The Tsilhqot'in National Government announces the creation of a new Tribal Park for B.C. This is a historic development in the process of protecting Tsilhqot'in lands which we at FONV have dedicated ourselves to for the past fifteen years. This is a dream ...
Posted by: Admin. Friday Sep 12, 2014 11:33
Categories: Event | Tags: Dasiqox, Tsilhqot'in
RSS feed