News
Tag: Research
Page:

1

Wild Horse DNA Report: In early January, "A Preliminary Genetic Study of the Wild Horse in the Brittany Triangle" was released. This report, prepared for the Xeni Gwet'in First Nations, FONV (co-funders of the report) and the Valhalla Wilderness Society, was co-authored by ...
Posted by: Admin. Wednesday Feb 11, 2015 12:58
Categories: Wild Horses | Tags: DNA, genetics, Research, Xeni Gwet'in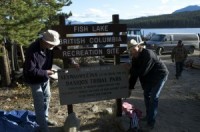 "Given existing circumstances of aboriginal rights and title for part of the study area, a Tribal Park designation by the Xeni Gwet'in and Yunesit'in should be considered as a further declaration of First Nations protectio, reinforcing the 1989 Aboriginal Presereve declaration and the ...
Posted by: Admin. Tuesday Oct 28, 2014 13:16
Categories: Tribal Park | Tags: Dasiqox, Research, Tsilhqot'in, Xeni Gwet'in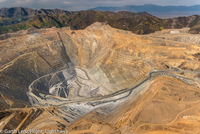 FONV issued a News Release today to inform the public that a study commissioned by FONV estimates that road up-grades and additional maintenance costs would cost taxpayers at least $42.2 million over the projected twenty year life-span of the proposed New Prosperity Mine in B.C.'s Chilcotin ...
Posted by: Admin. Monday Feb 04, 2013 10:14
Categories: Taseko | Tags: environment, Mining, Prosperity Mine, Research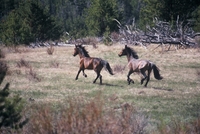 Dr.Jonaki Bhattacharyya has visited the Brittany Triangle a number of times over the past six years, making many strong friendships among the Xeni Gwet'in FN and being open to their teachings. Her doctoral thesis is now oline: "Knowing Naŝlhiny (Horse), Understanding the Land: ...
Posted by: Admin. Saturday Feb 18, 2012 10:59
Categories: Wild Horses | Tags: Brittany Triangle, ecosystem, Research, Tsilhqot'in, wild horses, Xeni Gwet'in

Page:

1

RSS feed