News
Tag: Teztan Biny
Page:

1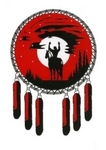 Tsilhqot'in National Government issued a News Release stating that the "New" Prosperity Mine project will NOT save Teztan Biny/Fish Lake as claimed by Taseko Mines. Of major concern, besides the potential loss of Teztan Biny and the known loss of Yanah Biny (Little Fish Lake), is...
Posted by: Pat Swift Monday Apr 16, 2012 14:29
Categories: TNG | Tags: Fish Lake, Prosperity Mine, Teztan Biny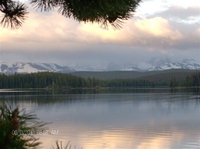 The final EIS Guidelines for the New Prosperity Gold-Copper Mine Project have now been released and can be viewed online at: "New Prosperity" Guidelines. All public comments and submissions that were made regarding the Terms of Reference and the Environmental Impact Statement...
Posted by: Admin. Friday Mar 23, 2012 10:52
Categories: CEAA | Tags: Fish Lake, Taseko, Teztan Biny
TEN REASONS WHY PROSPERITY MINE BID WILL FAIL Investors hoping to cash in on Taseko Mines Ltd's second Prosperity Mine bid should think back a year. Despite assurances from the company and its president that it would proceed, the company's original bid was soundly rejected by the...
Posted by: Admin. Friday Feb 11, 2011 11:12
Categories: Mining, Prosperity | Tags: Fish Lake, Prosperity Mine, rights and title, Taseko, Teztan Biny
RSS feed