News
Tag: Brittany Triangle
Page:

1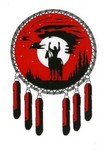 Vancouver, B.C., June 27, 2012: The Tsilhqot'in Nation has never ceded nor surrendered our title and rights and this point was proven today. Since before the time of contact we have protected and defended our lands, waters and territories. "Taking our fight to the B.C. Court ...
Posted by: Wolfgang Zilker Thursday Jun 28, 2012 11:05
Categories: Court case, TNG, Tsilhqot'in, Xeni Gwet'in | Tags: Brittany Triangle, court case, rights and title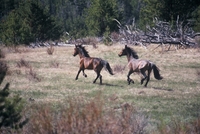 Dr.Jonaki Bhattacharyya has visited the Brittany Triangle a number of times over the past six years, making many strong friendships among the Xeni Gwet'in FN and being open to their teachings. Her doctoral thesis is now oline: "Knowing Naŝlhiny (Horse), Understanding the Land: ...
Posted by: Admin. Saturday Feb 18, 2012 10:59
Categories: Wild Horses | Tags: Brittany Triangle, ecosystem, Research, Tsilhqot'in, wild horses, Xeni Gwet'in
RSS feed