News
Category: CEAA
Page:

1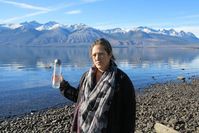 A second strongly negative CEAA Panel report released October 31, 2013 (after an initial damning CEAA Panel report in 2010 and a federal thumbs down in 2010) makes it strike three against Taseko's proposed "New Prosperity" mine. Responses from all of us who have written, spoken ...
Posted by: Admin. Saturday Nov 02, 2013 13:25
Categories: CEAA, Tsilhqot'in | Tags: aboriginal, activism, court case, Marilyn Baptiste, Ottawa, Prosperity Mine, rights and title, Xeni Gwet'in
After two rounds of asking for more information from Taseko Mines regarding the "New Prosperity" project, the Panel is now ready to proceed to the Hearings stage on July 22, 2013, in Williams Lake but not without asking Taseko, once again, to answer more Information Requests before July ...
Posted by: Admin. Thursday Jun 20, 2013 15:28
Categories: CEAA | Tags: Fish Lake, gold, Prosperity Mine, Taseko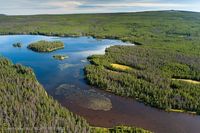 In December, 2012, the CEAA Panel sent Taseko Mines an 80 page letter outlining 50 significant deficiencies in TML's Environmental Impact Statement, deficiencies that must be addressed before consideration of the project can continue. This is in addition to a earlier request from the ...
Posted by: admin Saturday Jan 26, 2013 13:27
Categories: CEAA | Tags: Prosperity Mine, Taseko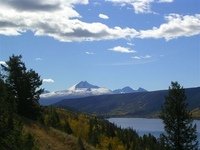 May, 9th, 2012. The Honourable Peter Kent, federal Minister of the Environment and Minister responsible for the Canadian Environmental Assessment Agency (the Agency) announced today the establishment of a three-member review panel for the federal environmental assessment of the proposed New ...
Posted by: admin. Wednesday May 09, 2012 13:19
Categories: CEAA | Tags: Prosperity Mine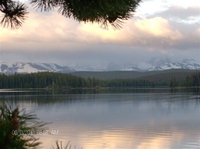 The final EIS Guidelines for the New Prosperity Gold-Copper Mine Project have now been released and can be viewed online at: "New Prosperity" Guidelines. All public comments and submissions that were made regarding the Terms of Reference and the Environmental Impact Statement ...
Posted by: Admin. Friday Mar 23, 2012 10:52
Categories: CEAA | Tags: Fish Lake, Taseko, Teztan Biny

Page:

1

RSS feed