News
Tag: CEAA
Page:

1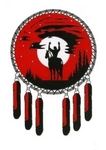 The Tsilhqot'in National Government confirm their position that the CEAA Panel appointed to the hearings for the "New" Prosperity Mine will find that the mine cannot be approved. TŜILHQOT'IN NATIONAL GOVERNMENT 253 – 4th Avenue North Williams Lake, BC...
Posted by: Admin Friday May 11, 2012 09:38
Categories: TNG | Tags: CEAA, Prosperity Mine, Tsilhqot'in, Xeni Gwet'in
CEAA Summary of the Federal Prosperity Review Panel. Good news! "The Panel concludes that the Project would result in significant adverse environmental effects on fish and fish habitat, on navigation, on the current use of lands and resources for traditional purposes by First Nations...
Posted by: Admin. Friday Jul 02, 2010 16:25
Categories: Prosperity | Tags: CEAA, Fish Lake, Prosperity Mine, Taseko
RSS feed