News
Tag: TNG
Page:

1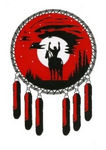 Ottawa: Oct. 8, 2013: B.C.'s Tsilhqot'in Nation is calling on the Harper government to listen to its own scientists and ignore the political lobbying by Taseko Mines Ltd. (TML) and the mining industry that could undermine the Environmental Assessment process in the case of the ...
Posted by: Admin. Tuesday Oct 08, 2013 07:47
Categories: Fish Lake | Tags: environment, Fish Lake, Ottawa, Prosperity Mine, TNG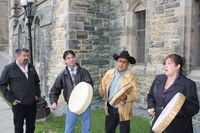 In the first meeting between the Tsilhqot'in people and a Minister of Aboriginal Affairs, Tsilhqot'in National Government chair Joe Alphonse let the federal government know that he opposes the proposed New Prosperity Mine. "We're in for a fight, we're not backing ...
Posted by: Pat Swift Thursday Apr 19, 2012 11:19
Categories: Prosperity | Tags: Ottawa, Taseko, TNG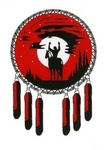 Today the Tsilhqot'in National Government issued a news release in response to Taseko Mine's defamation suit against the Wilderness Committee, launched late last week. TŜILHQOT'IN NATIONAL GOVERNMENT 253 – 4th Avenue North Williams Lake, BC V2G 4T4 Phone (250) ...
Posted by: Admin Monday Mar 05, 2012 14:44
Categories: Taseko, Tsilhqot'in | Tags: Prosperity Mine, Taseko, TNG
RSS feed