News
Tag: Marilyn Baptiste
Page:

1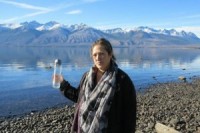 Councilor Marilyn Baptiste is the 2015 North American recipient of the Goldman Environmental Prize - the world's largest award honoring grassroots environmental activists that parallels the Nobel awards in their level of distinction and achievement. Marilyn has been a tireless defender of ...
Posted by: Admin. Tuesday Apr 28, 2015 10:48
Categories: Activism, Environment | Tags: awards, Chilcotin, Marilyn Baptiste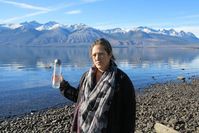 A second strongly negative CEAA Panel report released October 31, 2013 (after an initial damning CEAA Panel report in 2010 and a federal thumbs down in 2010) makes it strike three against Taseko's proposed "New Prosperity" mine. Responses from all of us who have written, spoken ...
Posted by: Admin. Saturday Nov 02, 2013 13:25
Categories: CEAA, Tsilhqot'in | Tags: aboriginal, activism, court case, Marilyn Baptiste, Ottawa, Prosperity Mine, rights and title, Xeni Gwet'in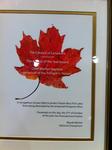 Congratulations to Chief Marilyn Baptiste as one of two indigenous women to receive the "Activist of the Year" award from the Council of Canadians in Nanaimo, B.C. Chief Marilyn accepted the award on behalf of herself and the Xeni Gwet'in and Tsilhqot'in governments in their ...
Posted by: Admin. Monday Nov 05, 2012 11:44
Categories: Environment, Xeni Gwet'in | Tags: activism, awards, Marilyn Baptiste
RSS feed