News
Release of final EIS Guidelines for the New Prosperity Gold-Copper Mine Project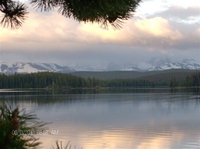 The final EIS Guidelines for the New Prosperity Gold-Copper Mine Project have now been released and can be viewed online at:
"New Prosperity" Guidelines
.
All public comments and submissions that were made regarding the Terms of Reference and the Environmental Impact Statement Guidelines, including the input from FONV, are available
HERE
.
As of today, the members of the Panel have not been announced. Taseko has begun work as required for them to complete their EIS.
Posted by: Admin. Friday Mar 23, 2012 10:52
Categories: CEAA | Tags: Fish Lake, Taseko, Teztan Biny