News
Taseko files a Civil Claim against the Wilderness Committee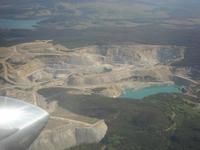 From the Winnipeg Free Press:
B.C. mining company sues environmental advocacy group for defamation
VANCOUVER - Taseko Mines Ltd. (TSX:TKO) has filed a lawsuit against a vocal critic of one of its mining projects over what the company alleges are misleading and defamatory statements.
Taseko has filed a notice of claim in B.C. Supreme Court against the Western Canada Wilderness Committee over statements the environmental group has made about the company's New Prosperity project in northern B.C.
The lawsuit focuses on a website and Facebook account in which the Wilderness Committee argues the New Prosperity project will harm Fish Lake and Little Fish Lake.
The company says the online postings wrongly claim the Taseko mine will deposit toxic material into the lakes, turn them into tailings ponds and pollute the headwaters of a major river system.
The company also says the group has wrongly accused Taseko of failing to address concerns raised by a federal environmental review and attempting to deceive the B.C. and federal governments.
The notice of claim, which contains unproven allegations that haven't been tested in court, asks for damages and an injunction to have the online material removed.
(Photo of Taseko's Gibraltar Mine near Williams Lake.)
Posted by: Admin. Thursday Mar 01, 2012 19:11
Categories: Taseko | Tags: Mining, Prosperity Mine