News
Archives: April 2012
Page:

1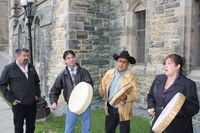 In the first meeting between the Tsilhqot'in people and a Minister of Aboriginal Affairs, Tsilhqot'in National Government chair Joe Alphonse let the federal government know that he opposes the proposed New Prosperity Mine. "We're in for a fight, we're not backing ...
Posted by: Pat Swift Thursday Apr 19, 2012 11:19
Categories: Prosperity | Tags: Ottawa, Taseko, TNG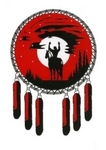 Tsilhqot'in National Government issued a News Release stating that the "New" Prosperity Mine project will NOT save Teztan Biny/Fish Lake as claimed by Taseko Mines. Of major concern, besides the potential loss of Teztan Biny and the known loss of Yanah Biny (Little Fish Lake), is ...
Posted by: Pat Swift Monday Apr 16, 2012 14:29
Categories: TNG | Tags: Fish Lake, Prosperity Mine, Teztan Biny
RSS feed