News
Archives: May 2012
Page:

1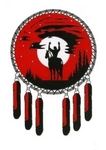 The Tsilhqot'in National Government confirm their position that the CEAA Panel appointed to the hearings for the "New" Prosperity Mine will find that the mine cannot be approved. TŜILHQOT'IN NATIONAL GOVERNMENT 253 – 4th Avenue North Williams Lake, BC ...
Posted by: Admin Friday May 11, 2012 09:38
Categories: TNG | Tags: CEAA, Prosperity Mine, Tsilhqot'in, Xeni Gwet'in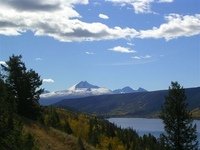 May, 9th, 2012. The Honourable Peter Kent, federal Minister of the Environment and Minister responsible for the Canadian Environmental Assessment Agency (the Agency) announced today the establishment of a three-member review panel for the federal environmental assessment of the proposed New ...
Posted by: admin. Wednesday May 09, 2012 13:19
Categories: CEAA | Tags: Prosperity Mine
For Immediate Release May 3, 2012 Liberals Denounce Attempts to Limit Aboriginal Participation in Environmental Review Process OTTAWA— Aboriginal peoples have a right to fully participate in all federal environmental assessments that could affect their way of life and any attempt by ...
Posted by: Pat Swift Thursday May 03, 2012 16:57
Categories: Taseko | Tags: aboriginal, Ottawa, Prosperity Mine, Tsilhqot'in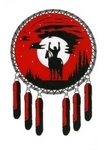 In response to the letter written by Taseko Mines' Russell Hallbauer, the Tsilhqot'in National Government issued a Press Release condemning the letter as "deeply offensive": Tsilhqot'in Territory, May 1, 2012: A deeply offensive letter from Taseko Mines Ltd (TML) to the Harper ...
Posted by: Pat Swift Tuesday May 01, 2012 14:22
Categories: TNG | Tags: aboriginal, Prosperity Mine, Tsilhqot'in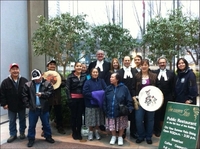 A letter from Taseko Mines Limited President and CEO, Russell Hallbauer, was made public this week. The letter was obtained under the Freedom of Information Act and shared with the media by Bob Simpson, B.C. Independent MLA for Cariboo North. The letter was written last November, 2011, ...
Posted by: Pat Swift Tuesday May 01, 2012 14:02
Categories: Taseko | Tags: aboriginal, Prosperity Mine

Page:

1

RSS feed