News
CEAA Announces Panel Members, TOR and Guidelines for New Prosperity Mine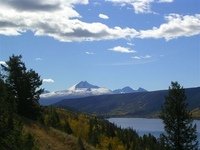 May, 9th, 2012. The Honourable Peter Kent, federal Minister of the Environment and Minister responsible for the Canadian Environmental Assessment Agency (the Agency) announced today the establishment of a three-member review panel for the federal environmental assessment of the proposed New Prosperity Gold-Copper Mine Project in British Columbia.
The names and bios of the newly appointed Panel are
HERE
.
The final
Terms of Reference
and
Guidelines
are also now available.
Posted by: admin. Wednesday May 09, 2012 13:19
Categories: CEAA | Tags: Prosperity Mine