News
Indigenous Land Title Express – First Nation's Journey for Justice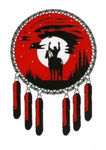 Williams Lake, B.C. (October 30, 2013): Beginning on October 30th, Tsilhqot'in Elders, youth, Chief Roger William from Xeni Gwet'in, Councillors, honoured delegates such as Grand Chief Stewart Phillip from the Union of BC Indian Chiefs, and Chief Bob Chamberlin, UBCIC Vice-President, will be embarking on the historic "Indigenous Land Title Express" across the country in order to attend the historic November 7th Supreme Court of Canada appeal of the Tsilhqot'in Nation's Aboriginal title case. This is one of the most important First Nations court proceedings ever held in Canada. Canada stands on the edge of a historic choice, as the outcome will shape the future of the relationship between Canada and First Nations.
Forty years after the Calder decision, ten years after Delgamuukw and twenty years after the "Constitution Express" made its way across the country, this a journey that will honour the witnesses at the historic BC Supreme Court trial and raise awareness about how this Supreme Court appeal will affect all First Nations across the country. The Indigenous Land Title Express will be making stops in every province on the way and the Tsilhqot'in are honoured to be welcomed by the many Nations who have extended invitations.
The remaining Tsilhqot'in Chiefs & delegation will be travelling to Ottawa for November 5, 2013.
Itinerary:
Wed Oct 30th Departure from WILLIAMS LAKE, BC -7:30am – Ceremony at Boitanio Park
Arrive in CALGARY, Alberta, hosted by Tsuu T'ina Nation
Thurs Oct 31st Tsuu T'ina Nation, CALGARY, Alberta
Joint Press Conference at Band Office, 8:30AM Mountain Time
Depart Calgary, arrive in REGINA, hosted Fort Qu'Appelle First Nation
Fri Nov 1st Fort Qu'Appelle First Nation, REGINA, Saskatchewan
Press Conference Details TBA
Depart REGINA, Arrive in WINNEPEG, hosted by Assembly of Manitoba Chiefs
Sat Nov 2nd Assembly of Manitoba Chiefs, WINNEPEG, Manitoba
Press Conference Details TBA
Depart WINNEPEG, ARRIVE in THUNDER BAY
Sun Nov 3rd Depart THUNDER BAY, Ontario, More Details TBA
Arrive in SAULT ST. MARIE, Ontario
Mon Nov 4th Depart SAULT St. MARIE, Ontario, More Details TBA
ARRIVE in OTTAWA, hosted by Assembly of First Nations
Tues Nov 5th Ceremonial Welcome by the National Chief, Shawn A-in-chut Atleo
Details TBA
Thurs Nov 7th Supreme Court of Canada Hearing
PUBLIC GATHERING AT COURTHOUSE, 12:30 PM
BRING YOUR DRUMS & REGALIA!
301 Wellington St., Ottawa K1A 0J1
Media Contacts:
Interviews with the Title Express participants, including Chief Roger William, Grand Chief Stewart Phillip and Chief Bob Chamberlin can be arranged through Xeni Gwet'in Councillor Loretta Williams (250-267-4373).
Interviews with Tsilhqot'in Tribal Chair, Chief Joe Alphonse, can be made directly – 250-305-8282 (cell)
Posted by: Admin. Wednesday Oct 30, 2013 16:05
Categories: aboriginal, Court case | Tags: activism, Ottawa, rights and title, Tsilhqot'in, Xeni Gwet'in