News
Watershed Moment: Opportunity to Navigate a Path to Reconciliation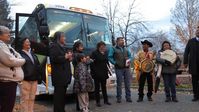 Recognition of Aboriginal title is the starting point for Canada, as a nation, to finally start dealing honourably with First Nations.
"First Nations want to achieve reconciliation with the Crown through honourable negotiations and partnerships. We seek respectful and principled co-existence, where our identity as pre-existing societies with land and governance rights is respected in both law and practice.
"The Tsilhqot'in Nation will call on the Court to continue on the path that it has charted, to end the long era of denial and discrimination that has shadowed the nation's past, and to provide long-overdue recognition of Aboriginal title on the ground, as the starting point for true and lasting reconciliation."
(From the Indigenous Land Title Express Backgrounder)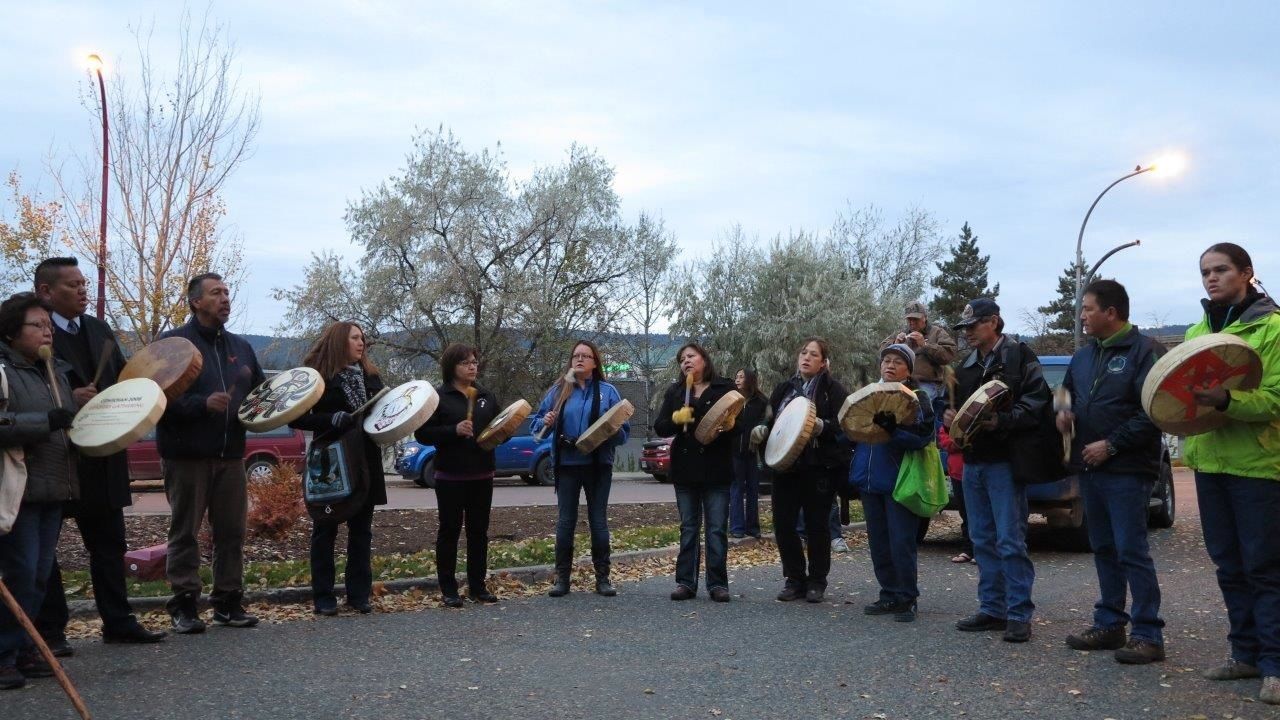 Drummers wishing the Express a safe journey - Oct 30/13

The sole issue before the Supreme Court of Canada on November 7, 2013 will be Aboriginal title.
Posted by: Admin. Wednesday Oct 30, 2013 16:22
Categories: aboriginal, Court case | Tags: activism, court case, Ottawa, Tsilhqot'in, Xeni Gwet'in