News
Archives: September 2014
Page:

1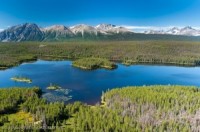 Sept. 10, 2014. The Tsilhqot'in National Government announces the creation of a new Tribal Park for B.C. This is a historic development in the process of protecting Tsilhqot'in lands which we at FONV have dedicated ourselves to for the past fifteen years. This is a dream ...
Posted by: Admin. Friday Sep 12, 2014 11:33
Categories: Event | Tags: Dasiqox, Tsilhqot'in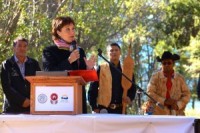 September 10, 2014. B.C. Premier Christy Clark and Minister of Aboriginal Relations, John Rustad, met with the Tsilhqot'in Chiefs, on traditional Tsilhqot'in land, marking the first time a B.C. Premier has agreed to meet with the Tsilhqot'in Nation on their territory. The ...
Posted by: Admin. Friday Sep 12, 2014 10:37
Categories: Tsilhqot'in | Tags: Christy Clark, meeting, rights and title, Tsilhqot'in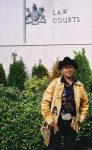 Following on the Supreme Court of Canada's historic declaration of Aboriginal title, FONV hosted a celebration of this victory on Saturday, July 5th. A banner was signed by all who came and was later presented to Chief and council at the Xeni Gwet'in Band Office. While we ...
Posted by: Admin. Friday Sep 12, 2014 10:09
Categories: Title | Tags: court case, Taseko, Tsilhqot'in
RSS feed