News
Celebration of Title Victory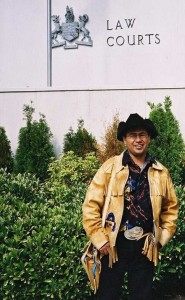 Following on the Supreme Court of Canada's historic declaration of Aboriginal title, FONV hosted a celebration of this victory on Saturday, July 5th. A banner was signed by all who came and was later presented to Chief and council at the Xeni Gwet'in Band Office.
While we view the SCC ruling as a progressive step, others are unable or unwilling to move forward.
"The times have changed, but TML (Taseko Mines Ltd.) is clinging to the past. The Tsilhqot'in Nation, with support from the Supreme Court of Canada decision and the majority of the Canadian public, is sending the message to TML, along with its President, Russell Hallbauer, that no mining will occur in our traditional territory unless it respects our laws, our culture and our vision for the future of the Tsilhqot'in people." (TNG News Release, July 3, 2014)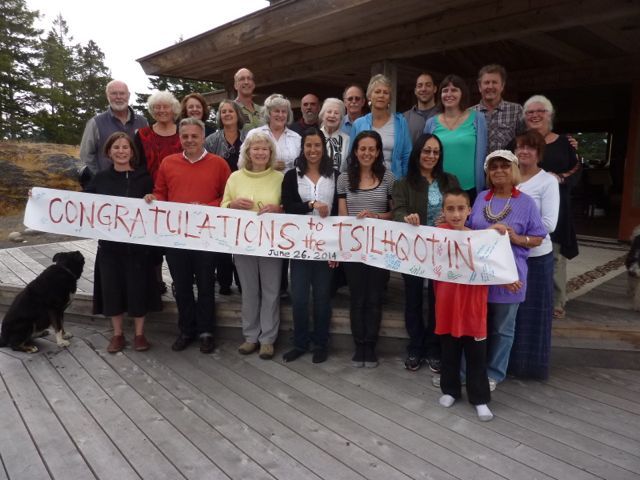 As Chief Russell Myers-Ross of Yunesit'in goes on to say, "The judgment of the Supreme Court of Canada makes it clear, through its emphasis on consent, ......that it is time for government and industry to forge equal partnerships and seek consent on projects of mutual benefit."
Following on Chief Russell's words, our intent is to focus on the positive and to continue to work with the Tsilhqot'in people as they develop Indigenous land policies that incorporate their traditional values and a way of life they choose for themselves.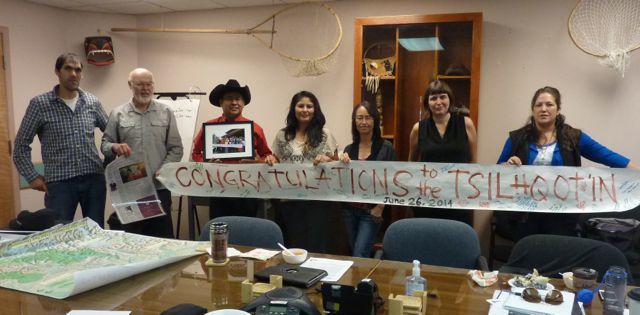 For now, we celebrate this wonderful moment in history and raise a glass to the strength of the Tsilhqot'in people and to Justice David Vickers and to Woodward and Company, all of whom have all made this day possible.
Posted by: Admin. Friday Sep 12, 2014 10:09
Categories: Title | Tags: court case, Taseko, Tsilhqot'in