News
Dasiqox Tribal Park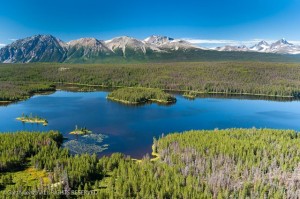 Sept. 10, 2014. The Tsilhqot'in National Government announces the creation of a new Tribal Park for B.C. This is a historic development in the process of protecting Tsilhqot'in lands which we at FONV have dedicated ourselves to for the past fifteen years.
This is a dream about to become reality, thanks to the vision and dedication of inspired Tsilhqot'in leaders.
The FONV board, volunteers, staff and professional advisors and consultants have worked tirelessly with Tsilhqot'in governments to bring about a form of protection for magnificent wildlife habitat and sustainable livelihoods for Tsilhqot'in communities. The result is the Dasiqox Tribal Park -
Nexwagwez?an
("It is there for us").
Nexwagwex?an
follows upon and has evolved from several great victories over the past decade. These include the "?Elegesi Qayus Wild Horse Preserve" declaration of 2002, the Vickers decision that found aboriginal title and rights had been proven to Tsilhqot'in lands in 2007 (and also entrenched the rights of Tsilhqot'in people over the wild horses), the defeat of the first Prosperity Mine proposal in 2009, the second defeat of the so-called "New Prosperity" mine in early 2014, and most recently the Supreme Court of Canada decision that recognized Aboriginal Title and Rights in a decision that has changed Canada forever.
A formal declaration of the park will be held at Teztan Biny (Fish Lake) on October 4, 2014.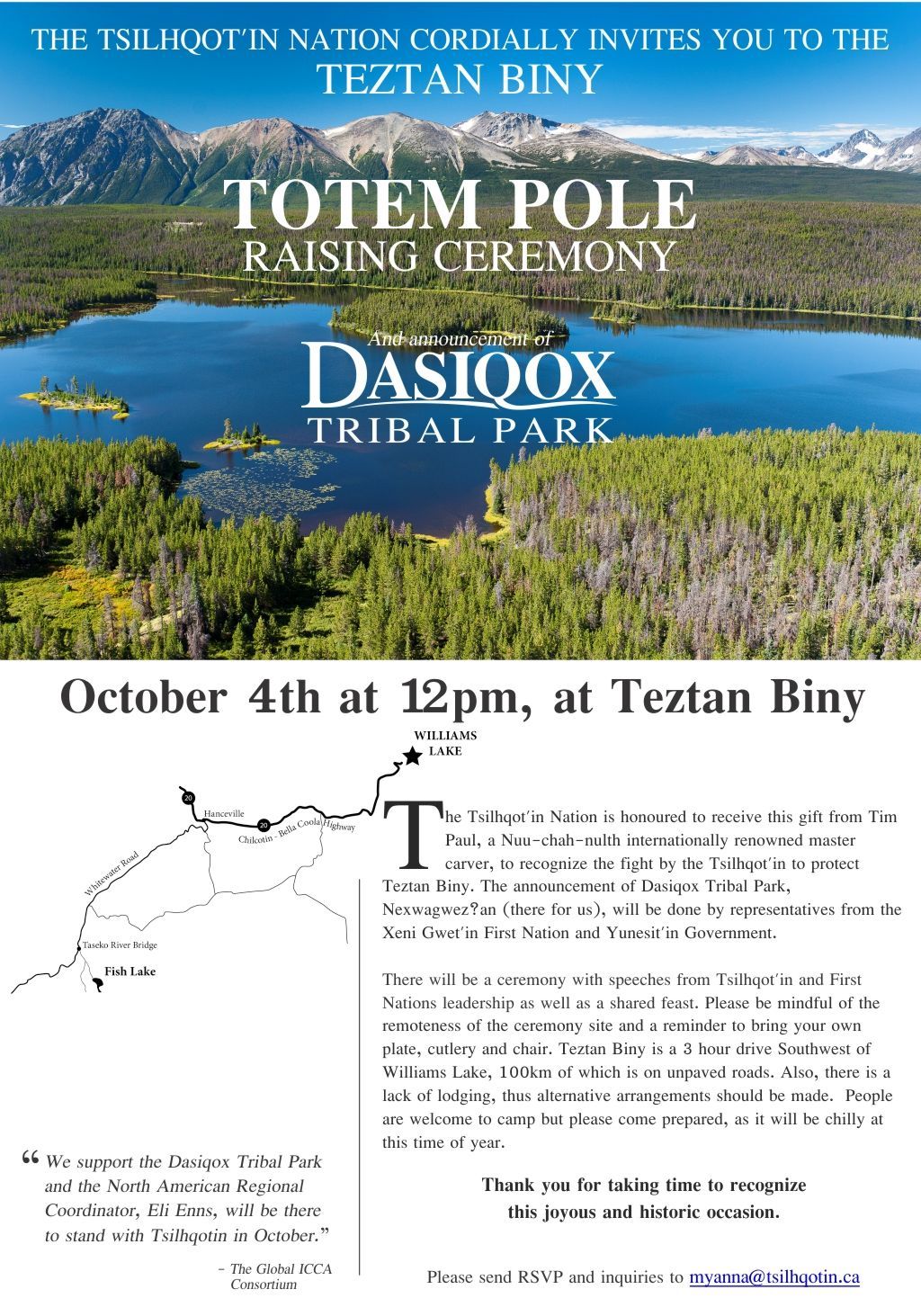 The totem pole is a gift from Nuu-Chal-Nuth master carver Tim Paul in recognition of the Tsilhqot'in peoples' fight to save Teztan Biny. The pole symbolizes creation and the struggle to protect the salmon and preserve the rivers.
As the poster says, this is truly a "joyous and historic occasion".
Posted by: Admin. Friday Sep 12, 2014 11:33
Categories: Event | Tags: Dasiqox, Tsilhqot'in