News
Archives: 2015
Page:

1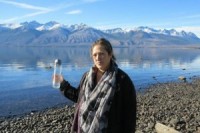 Councilor Marilyn Baptiste is the 2015 North American recipient of the Goldman Environmental Prize - the world's largest award honoring grassroots environmental activists that parallels the Nobel awards in their level of distinction and achievement. Marilyn has been a tireless defender of ...
Posted by: Admin. Tuesday Apr 28, 2015 10:48
Categories: Activism, Environment | Tags: awards, Chilcotin, Marilyn Baptiste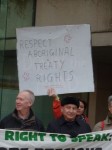 In late January, a defamation case filed by Taseko Mines against the Wilderness Committee (WC) began in Vancouver. Before a crowd of supporters, Joe Foy, WC's National Campaign Director, stated that the intent of Taseko's suit is, "meant to chill us out or to quiet us down, out ...
Posted by: Admin. Wednesday Feb 11, 2015 13:12
Categories: | Tags: activism, Prosperity Mine
Wild Horse DNA Report: In early January, "A Preliminary Genetic Study of the Wild Horse in the Brittany Triangle" was released. This report, prepared for the Xeni Gwet'in First Nations, FONV (co-funders of the report) and the Valhalla Wilderness Society, was co-authored by ...
Posted by: Admin. Wednesday Feb 11, 2015 12:58
Categories: Wild Horses | Tags: DNA, genetics, Research, Xeni Gwet'in
RSS feed