News
Taseko Mines Ltd. Takes Wilderness Committee to Court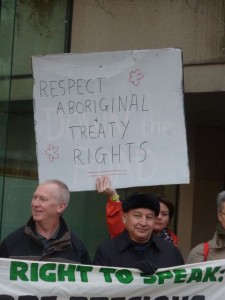 In late January, a defamation case filed by Taseko Mines against the Wilderness Committee (WC) began in Vancouver. Before a crowd of supporters, Joe Foy, WC's National Campaign Director, stated that the intent of Taseko's suit is, "meant to chill us out or to quiet us down, out of ....fear"....essentially a SLAPP suit. The case ran for two weeks and another week of trial is booked for the week of March 23rd.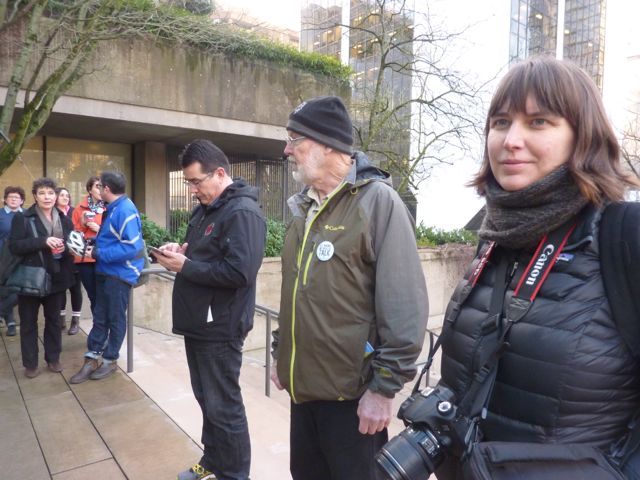 In solidarity with the Wilderness Committee, Law Courts, Vancouver
An excellent overview on this specific case has been written by Dawn Hoogeveen, FONV's Dasiqox Tribal Park co-ordinator:
"The Process is the Punishment"
.
Meanwhile, Taseko Mines is still awaiting a decision regarding its application to convert its two judicial reviews, regarding the second rejection of New "Prosperity" Mine, into a lawsuit.
Posted by: Admin. Wednesday Feb 11, 2015 13:12
Categories: | Tags: activism, Prosperity Mine