News
Congratulations to Xeni Gwet'in Councilor Marilyn Baptiste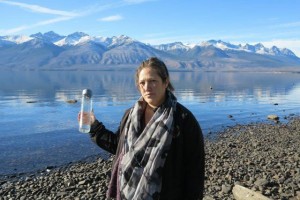 Councilor Marilyn Baptiste is the 2015 North American recipient of the Goldman Environmental Prize - the world's largest award honoring grassroots environmental activists that parallels the Nobel awards in their level of distinction and achievement. Marilyn has been a tireless defender of the traditional lands of the Tsilhqot'in people of Xeni Gwet'in and she continues to be a force in the continued opposition against Taseko Mines' proposed incursion into Tsilhqot'in territory.
Once again, this small community in the B.C. interior is leading the way in the uphill battle for indigenous stewardship of their lands: successfully through the courts and now increasingly through international recognition of their strong and unwavering dedication to the land that sustains them now and for and generations into the future.
Watch the short background film
of why Marilyn has been chosen and then Marilyn's gracious
acceptance speech
.
More on the
Goldman Environmental Prize
winners of 2015.
Link to
Globe and Mail
article by Mark Hume re Marilyn's win.
TNG Press Release
and
UBCIC Press Release
of congratulations.
The
Goldman Prize
amplifies the voices of these grassroots leaders and provides them with:
International recognition that enhances their credibility
Worldwide visibility for the issues they champion
Financial support of $175,000 to pursue their vision of a renewed and protected environment
Congratulations, Councilor Marilyn!
Posted by: Admin. Tuesday Apr 28, 2015 10:48
Categories: Activism, Environment | Tags: awards, Chilcotin, Marilyn Baptiste